Hey gals,
It's a little over a week now that Baby's gone and we try to adjust to life again more and more.
The last week I cried once nearly everyday but it's better now.
The loss is still heavy on my heart but we need to continue with everything so I'm trying to post normally again.
So I'll start a little pic spam of the last week now~
Before I'll post my make-up tutorial finally today or tomorrow and blog about Connichi. ♥
I'm sorry that there are no real outfit or make up posts - I just wasn't in the mood.
My (fake) Ma*rs babydoll arrived! *3*
(I don't care if it's not original. lol)
Also my secondhand dreamv set arrived!
I wanted to have it for so long!! :33
(no make and hair, as I said. lol)
And now more of a 'Best of Socke'-spam!! ♥♥
She gets much happier and more open-minded lately!
I think you can see a lot more hapiness and thankfulness in her face now!
Derpette.
My lovely girl ♥♥
She even walks by herself now! (Haha, that sounds stupid.)
Lash and collar are totally okay, she even wants to be the one going in front of us and she looks after us, very protective.
At home she's also not so easily scared anymore.. and she learns so fast! Happy happy happy!!
..And now onto the bigger news:
There's someone trying to ease our pain recently. Honestly, we wanted~ to wait a certain time.. but life without a cat is just unbearable!
(And no, just keep your shitty comments to yourselves, I won't be letting you judge us because we own one~ cat and one~ dog. LMAO)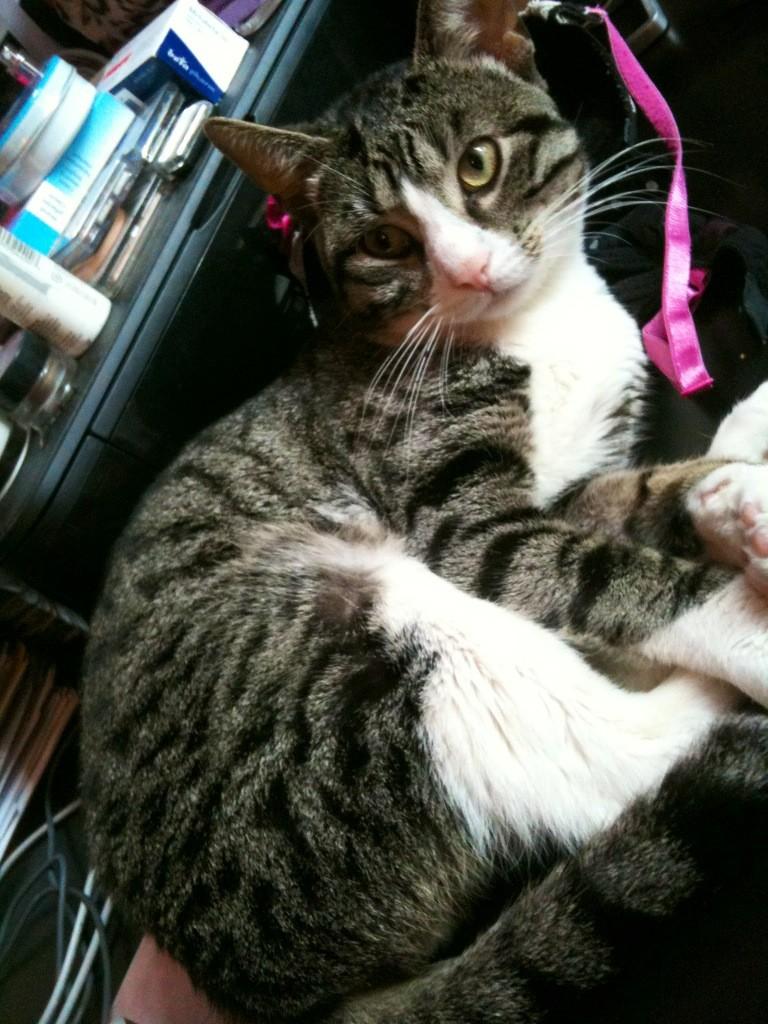 His name is Muffin and he's made of pure cuteness. ♥
At first it was quite.. strange and it was hard for me to feed him from the same place I fed Baby..
And he also sleeps on the same spots as she did.
But he's so lovely, wanting our love and attention almost constantly, giving little 'kisses' and sleeping right beside us. He's also very talkactive and I have a feeling as if there's someone short, black and white with a game controller up in heaven...